Project Evaluation with Reports
Design reports individually with Blue Ant. In addition to numerous standard reports, Blue Ant provides an option to integrate customized reports and evaluations.
With the interface to the open source BIRT report generator, complex data,  whether tables, text or graphics, can be clearly and logically displayed in the form of reports.
Do you want to be able to evaluate and present your company and project landscapes comprehensively with an appealing layout? Then take a look at the Eclipse BIRT integration in Blue Ant. Thanks to the integration of BIRT, the report engine from Eclipse, Blue Ant allows you to create and access customized reports. Read what this powerful partnership offers in detail...
Extensive evaluation options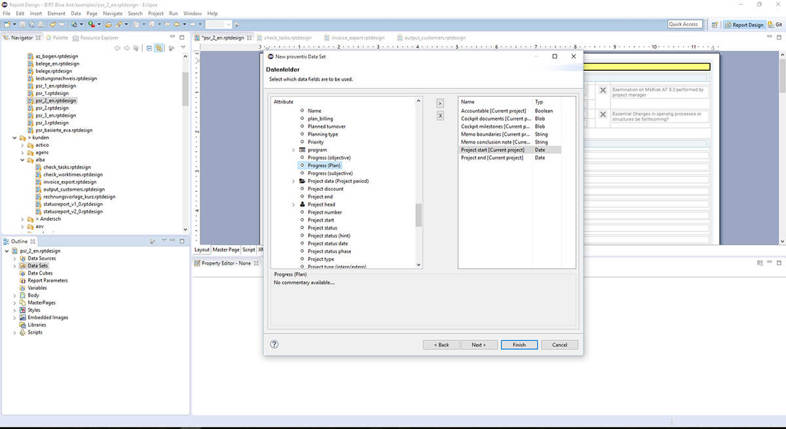 You can access many data fields in Blue Ant without having to deal with technical details, such as database queries yourself (keyword SQL). The data structures we make available to you via a modular principle are linked logically in BIRT in the same way you are accustomed to in the Blue Ant interface.
Total control of the display
You specify not only which data you want your report to show, you also define the layout and styling. So you can, for example, display data in a table colour-matched to your corporate design, while simultaneously presenting it in various eye-catching charts. Images generated in Blue Ant or other external sources can also be easily integrated.
Numerous output formats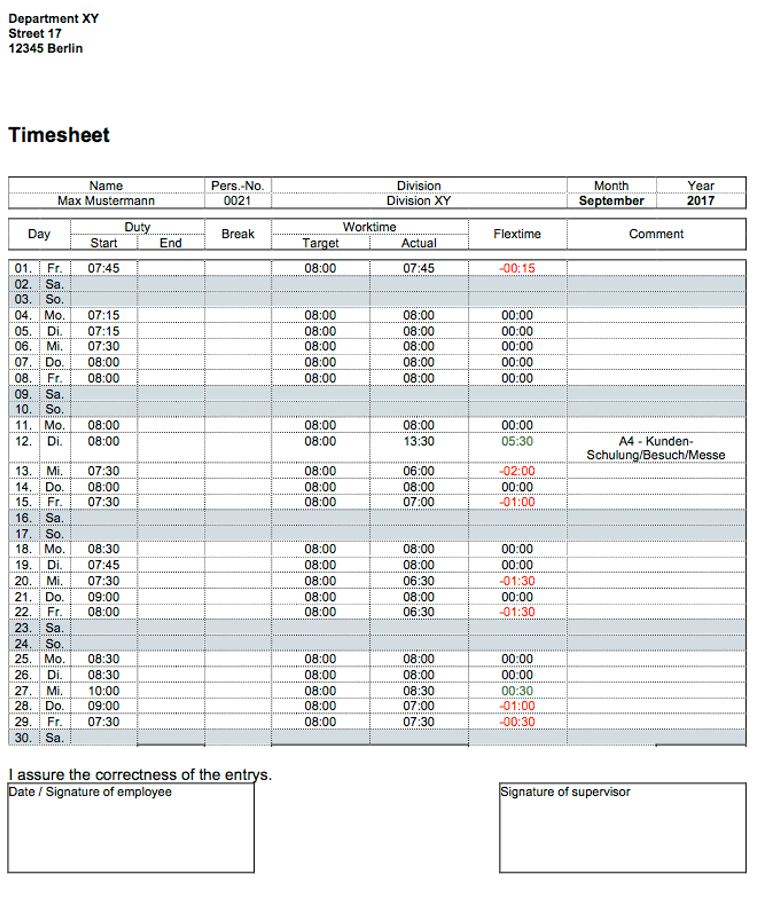 Eclipse BIRT provides extensive support for Microsoft Office, OpenOffice and PDF. So, depending on the content and the addressee, you can decide whether to provide the report in, for example, MS PowerPoint, OpenOffice Writer or as a PDF file.

The following formats are supported by Eclipse BIRT:
HTML
PDF
Microsoft Word, Excel, Powerpoint (all from version 2003)
Open Office Writer, Calc, Impress
PostScript
Dynamic, thanks to JavaScript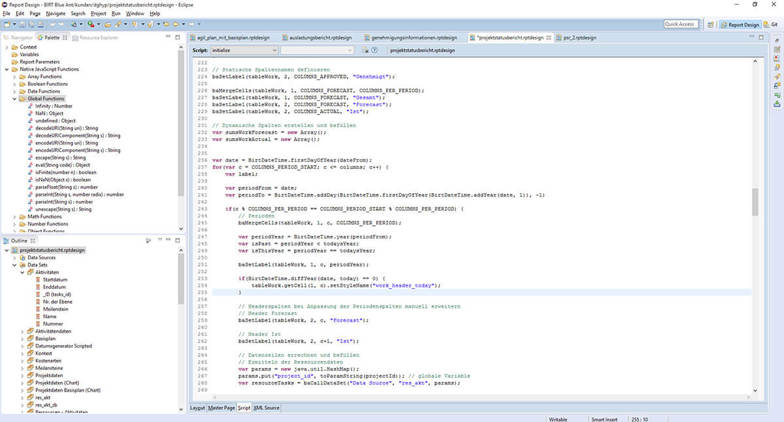 With the Mozilla "Rhino" JavaScript engine, Eclipse BIRT provides you with a strong script language to dynamically adapt the report to read data and events. So you can achieve a high level of adaptation and dynamism in your reports in just a few steps.
Flexible integration into Blue Ant
You decide where your report is displayed who can use it; using the configurable rights system in Blue Ant you can make reports available to individuals or entire groups of people. We also allow you to limit the reports based on the user language and to specify in which formats a report can be issued. This ensures reports are issued comprehensibly.